For over 30 years, EVENTFULLNYC has been one of New York's most celebrated and trusted catering companies, offering a wide range of services that have been perfected over time. From intimate dinners for ten to grand affairs for hundreds, EVENTFULLNYC has the experience, expertise, and passion to create unforgettable culinary experiences.
The Story Behind EVENTFULLNYC
The story of EVENTFULLNYC begins in a little kitchen in Brooklyn, where Melody Ozdenak started her career at The Silver Palate's gourmet store in 1986, creating recipes that would eventually become part of the store's product line. Melody quickly rose through the ranks and became the executive chef of The Silver Palate in 1987, where she worked to expand the company's catering business and bring new and exciting ideas to the signature store on Columbus Ave.
In 1990, Melody joined Fanfare, Inc. as the executive chef, eventually becoming the owner in 2007. Under her leadership, EVENTFULLNYC has become one of New York's most sought-after catering companies, with a reputation for providing exceptional service, creative cuisine, and a personalized approach to every event.
The EVENTFULLNYC Team
Today, EVENTFULLNYC is led by a team of dedicated professionals who share Melody's passion for food, service, and hospitality. Abigail Tash, the Director of Business Development, works closely with clients to ensure that every detail is taken care of, from the menu to the decor. Savas Ozdenak, the Vice President of Operations, oversees the logistics of each event, ensuring that everything runs smoothly and seamlessly.
EVENTFULLNYC's Awards and Media
Over the years, EVENTFULLNYC has received numerous awards and accolades for its exceptional cuisine and service. The company has been featured in a variety of media outlets, including The New York Times, Martha Stewart Weddings, and New York Weddings. EVENTFULLNYC has also been recognized by WeddingWire and The Knot, two of the most prestigious wedding websites in the industry.
Client Testimonials
At EVENTFULLNYC, client satisfaction is of the utmost importance. The company takes pride in the work it does and is overjoyed when clients are pleased with the results. Here are just a few testimonials from past clients:
"I cannot say enough great things about Melody and her team at EVENTFULLNYC! From the beginning, they were so kind, accommodating, and professional. The food was absolutely amazing and we received so many compliments from our guests. The service was also top-notch – everyone was so friendly and helpful. I would recommend EVENTFULLNYC to anyone looking for a caterer!" – Samantha
"EVENTFULLNYC was amazing to work with from start to finish. Abigail was so helpful and responsive throughout the entire planning process, and Melody's food was out of this world. We received so many compliments from our guests about how delicious everything was. I would highly recommend EVENTFULLNYC to anyone looking for a caterer!" – Rachel
"Savas and his team were incredible. They were so attentive and made sure that everything ran smoothly on the day of the event. The food was also amazing – we received so many compliments from our guests. I would highly recommend EVENTFULLNYC to anyone looking for a caterer!" – Michael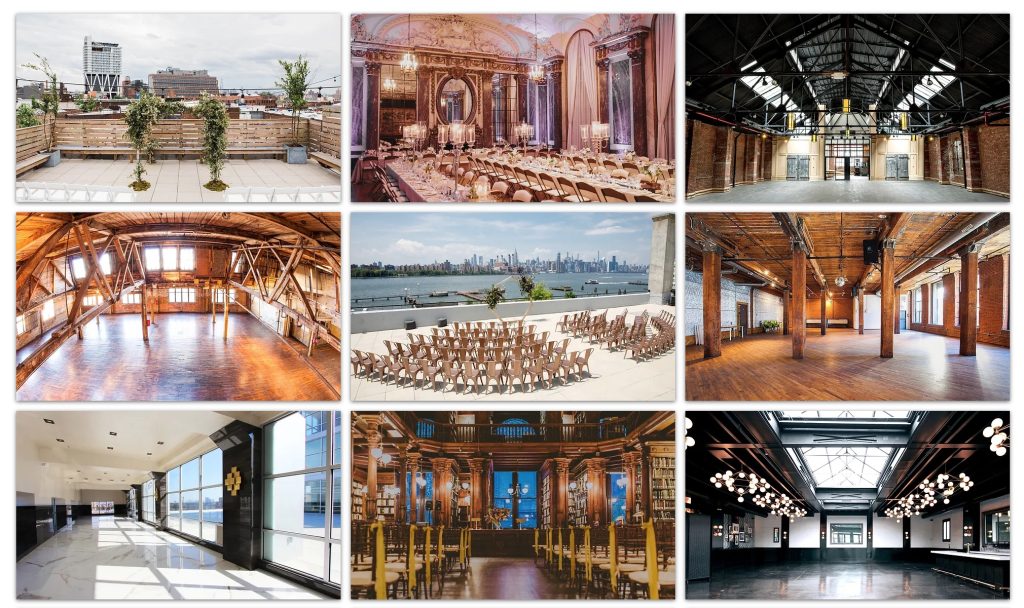 Why Choose EVENTFULLNYC?
There are many reasons why EVENTFULLNYC is the catering company of choice for so many New Yorkers. Here are just a few:
Experience
With over 30 years of experience in the catering industry, EVENTFULLNYC has perfected its craft and has a deep understanding of what it takes to create a truly memorable event.
Personalized Approach
The team at EVENTFULLNYC understands that each event is unique, and they work closely with clients to create customized menus and experiences that are tailored to their specific needs and preferences.
Exceptional Service
From the initial consultation to the day of the event, the team at EVENTFULLNYC is dedicated to providing exceptional service and ensuring that every detail is taken care of.
Creative Cuisine
EVENTFULLNYC is known for its innovative and creative cuisine, using only the freshest ingredients to create dishes that are not only delicious but also visually stunning.
Trusted Reputation
Advertisement
With numerous awards and accolades, as well as glowing testimonials from past clients, EVENTFULLNYC has established itself as one of New York's most trusted and respected catering companies.
Whether you're planning a small dinner party or a large corporate event, EVENTFULLNYC has the expertise, passion, and commitment to make your event truly unforgettable. Contact them today to start planning your next culinary adventure.